Introduction
Thank you for choosing HideAway.

HideAway gives you so much more flexibility and speed than a VPN or Encrypted Tunnel. Not only can you shield your internet activity from prying eyes, keeping anonymous as your surf with super strong encryption, bypass internet geographical restrictions so you can watch any content, but HideAway does it better with more features as you can read on below.

• Unblock movies, video, sports, tv, music in geographically restricted countries.
• You're always connected, so no waiting to connect to watch or do something online.
• Anonymous and secure internet surfing to protect your privacy.
• Connect to different countries simultaneously by choosing which applications or websites to connect via different countries. (Coming soon)
• Faster than a VPN, with high speed dedicated servers around the world and no data limits.

While simple to use, you get the benefit of ultimate flexibility when you connect with HideAway.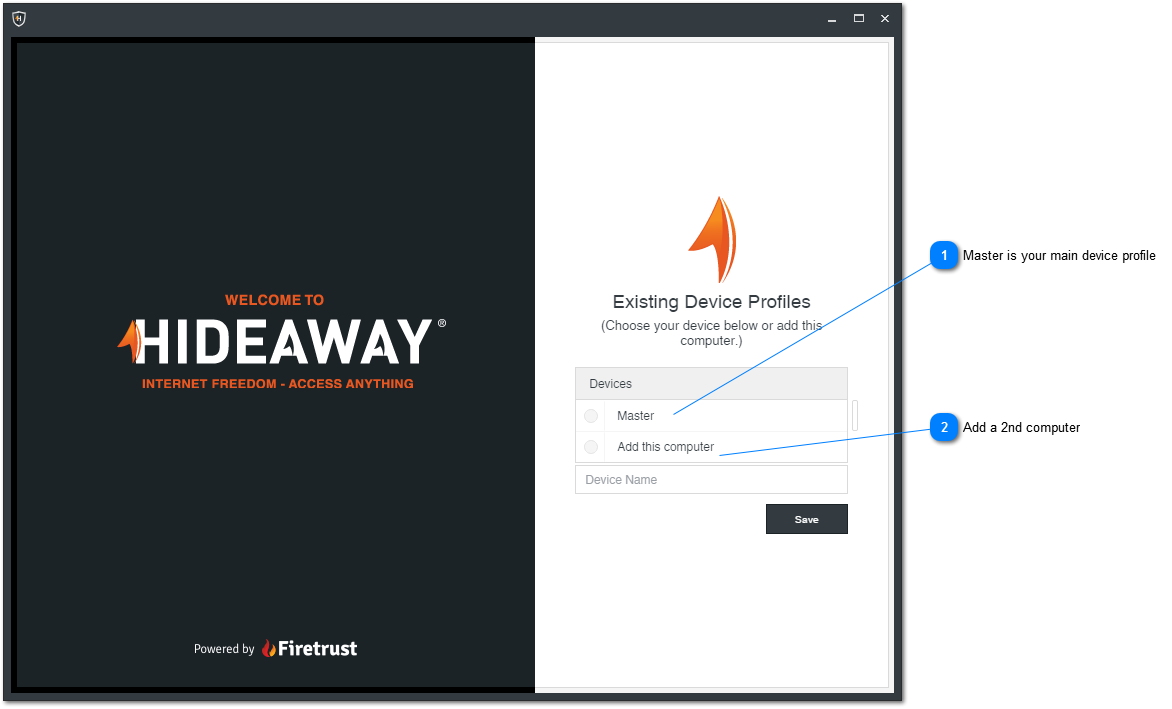 Home Screen
This is the screen you'll see after first starting HideAway. From here you can select All Computer, a web browser or other application to redirect.

Then choose your country to redirect to, and click the Start Redirect button.

Now you're redirected and can browse the internet in privacy and security.